Passionate about what we do and committed to your success.
We understand that you do not have time to manage another software application. That's why Clariti does all the setup and maintenance and clients are typically productive within days, not weeks or months.
Our team includes dedicated analysts who are experts in our products and your needs. Most users only require an hour of training to use Clariti and we stand by our products with lifetime unlimited training and support.
Passionate about what we do and committed to your success.
We think it's brilliant what you have created.
VP of Operations,
Kansas City, MO
In our first quarter of use Clariti identified 11 cases that would have had inactive insurance at the time of surgery and we would have previously performed those cases.
Clariti has definitely improved our upfront collections and our patient satisfaction scores have increased.
We are collecting so much more prior to service because of your program. Night and day.
Administrator, RN, Manhattan, NY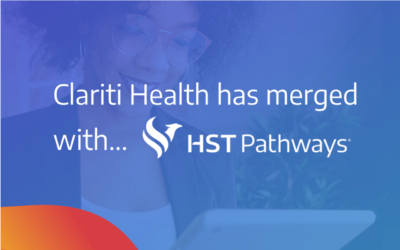 HST Pathways Announces Merger with Clariti Health for Enhanced Patient Price Transparency Resources as Part of its End-to-End Premium Technology SolutionJune 15, 2021 The merger combines HST Pathways' best in class revenue cycle management tool...
PHONE
844.696.6741

SALES

[email protected]
CLIENTS

[email protected]