"We think it's brilliant what you have created."
Welcome to Clariti's Wall of Fame.
We were lucky to collect any portion of the patient cost share prior to the date of service. With Clariti, we get about 1/3 of our patients to pay online and about the same number call the center to pay by phone, all before ever stepping foot in our facility!

ASC Consultant, Chicago, IL
We have found that your patient benefits are spot on, especially related to surgical benefits. We have not found that to be the case with other products we have reviewed.

ASC Administrator, Columbus, OH
"We used to do a good job with DOS collections, but since implementing Clariti, we've seen a 50% increase in DOS patient payments; all in the middle of a pandemic!"

ASC Administrator, Suffolk, VA
Clariti has definitely improved our upfront collections and our patient satisfaction scores have increased.

ASC Administrator, Virginia
In our first quarter of use Clariti identified 11 cases that would have had inactive insurance at the time of surgery and we would have previously performed those cases.

ASC Administrator, Florida
Our date of service collections are up 175% and our average A/R is below 30 days for the first time in our history.
Business Office Manager, Hampton, VA
"You just really need to do this. We are standardizing on this solution. You will get a 10X return like our other centers have."
COO, Management Company
We lost one of our two full-time pre-verification specialists during our implementation of Clariti and Simple Pay. Based on our experience we have decided we did not need to replace that person.

Business Office Manager, Allentown, PA
Prior to Clariti we had a real problem with overestimating cost shares and spent way too much time issuing refunds on the back end. With Clariti our estimates are accurate and have substantially decreased time issuing refund checks. Also, we had 2 FTEs scheduling cases and verifying insurance. One of our FTEs resigned and, after implementing Clariti, we did not feel the need to replace her.

Business Office Director, Management Company
We are collecting so much more prior to service because of your program. Night and day.

Administrator, RN, Manhattan, NY
We have been getting quite a few payments upfront every day with Clariti. I love it!

Administrator, Santa Monica, CA
Our testing has concluded that you are providing 98.9% accuracy in the patient estimates you are producing.

VP, Revenue Cycle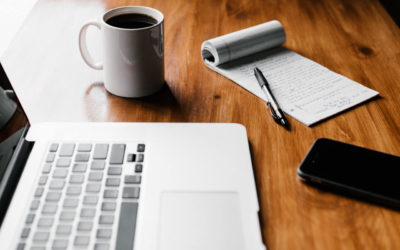 An Update from the CEODecember 14, 2020 Our Thanks (Again) As we conclude a challenging 2020, again we offer our thanks to our clients who dedicated themselves to serving patients during the pandemic. We are thankful to be in a position to...