Meet the Clariti Health team.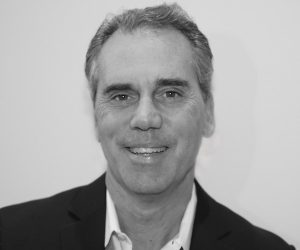 Scott Palmer, CEO
Scott Palmer has over 35 years of leadership experience with a wide variety of healthcare information technology companies. His recent experience includes serving as consultant and board member to several IT companies, and President of Source Medical Solutions' Surgery Division, providing ASC software solutions and services to over 2,200 ASCs. Prior to that Scott founded Voyance, a patient experience measurement and CAHPS provider, and he was also the founder and CEO of Prescient Healthcare Systems, the developer of Vision. Scott was previously CEO of HealthIS, a national company providing the AdvantX application to surgical facilities and physician practices, and Temple Information Systems, a company Mr. Palmer founded in 1981.
Scott's passion is helping providers improve care, efficiency, and financial performance. Companies and systems developed by Scott and his teams have successfully served tens of millions of patients and thousands of providers. He is a frequent author and contributor on a variety of healthcare automation topics, and has served as advisor and board member for a number of leading organizations. Scott has a BS degree in Information Systems, with a concentration in accounting and math, from Quinnipiac University and an MBA from the University of New Haven. He lives in Branford, CT and enjoys golf, family, and supporting environmental causes.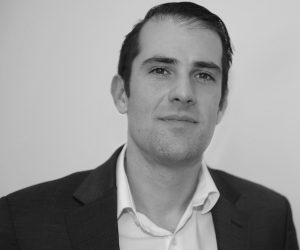 Justin Boxwell, Director of Client Success
Justin supervises the client implementation and support processes at Clariti Health. His experience and knowledge in accounting, sales and relationship management have given Justin the opportunity to develop the processes necessary to help Clariti's clients maximize their investment. Justin takes a practical approach to implementing Clariti with special emphasis on user training and is dedicated to assisting clients who use our products daily. Justin also works closely with our development team to ensure that our applications are intuitive and meet all objectives.
Justin has degrees from both the University of New Haven and Southern Connecticut State University. He lives in East Haven, CT and is a marathon runner and Eagle Scout.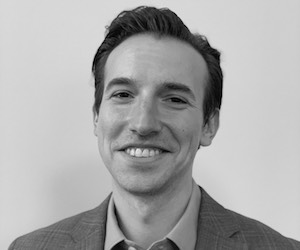 Wayne Buckmir, Client Success Analyst
Wayne Buckmir has joined the Client Success team due to his extensive background in sales and customer support. At Clariti, Wayne is responsible for providing the best support possible to clients. This includes user trainings, contract management, assisting clients with questions, and everything in between. Ensuring client satisfaction is of utmost importance.
Wayne graduated from Western Connecticut State University with a BA in History and then received his MS in Library Science from Clarion University of Pennsylvania. In his spare time he volunteers at the New England Civil War Museum in Rockville, CT as the Archivist, enjoys freshwater fishing, and is an avid soccer fan.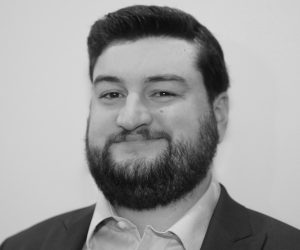 Michael Cronin, Chief Technology Officer
Michael oversees product development and infrastructure at Clariti Health. He is responsible for ensuring that Clariti clients and their patients receive a great user experience in a secure and scalable environment. In a variety of positions Michael has demonstrated the ability to deliver high quality projects to clients to meet their requirements. He is passionate about applying technology to real world problems.
Michael graduated from the University of Connecticut in Storrs with a degree in history, and brings years of software engineering experience, previously serving as a lead developer, product owner and project manager at Voyance and SPH Analytics, a healthcare quality management and CAHPS survey company.
Mike lives in Guilford, CT and is a culinary and craft beer fan.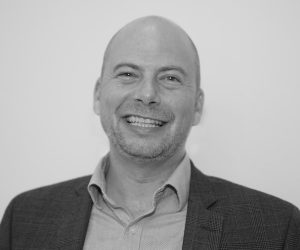 Pierre Devaud, Director, Business Development
Pierre has well over a decade of experience in the healthcare industry having served for hospitals, health insurance companies, and ambulatory surgery centers among others. Before joining Clariti, Pierre served as Administrator for Waterbury Surgery Center, where he became familiar with Clariti's products and services. One of the first things Pierre was struck by at Waterbury Surgery Center was the amount of time staff had to spend on the phone with insurance companies determining what the patient's cost share would be.
Pierre will be responsible for educating our healthcare community about the potential for Clariti's solutions to make a positive impact on patient experience and revenue stream. He will be charged with supporting Clariti's vision to provide cost transparency to patients and patient outcome data to providers to ensure surgical interventions have achieved their desired effect.
Pierre received his master's degree from the London School of Economics, School of Management with a focus on pay and productivity; he received his undergraduate degree from Lawrence University in French & Spanish Literature.
He lives in Brooklyn, NY and enjoys traveling, playing tennis, and cycling. Pierre spends most of his free time with his children Simone and Theo. He is a devoted environmentalist caring for the planet for future generations.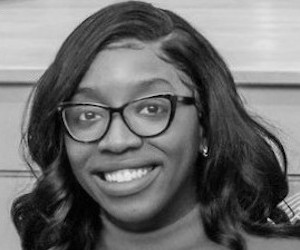 Deborah Famodimu, Client Success Analyst
Deborah is also a member of the Client Success team and works with the client implementation and support processes at Clariti Health. Deborah is responsible for data preparation & analysis, quality assurance, assisting with the client onboarding process, and with providing excellent service to existing clients of the Clariti platform. She graduated from the University of New Haven with a Master of Science in Healthcare Administration and Delaware State University with a Bachelor of Science Degree in Public Health.
Deborah has worked with different healthcare facilities focusing on supplier diversity, medication reconciliation, as well as working with customer service. Through her experiences Deborah is dedicated to developing relationships with clients and providing exceptional customer service. Outside of working, Deborah is also a member of healthcare organizations such as the National Association of Health Service Executives and the American College of Healthcare Executives.
Deborah lives in Bridgeport, Connecticut and enjoys going to different restaurants, amusement parks, traveling, and spending time with family and friends.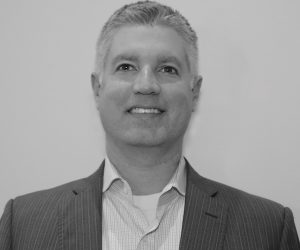 Chris Finelli, Vice President of Business Development
Chris Finelli has extensive experience related to healthcare information technology, revenue cycle management, and patient reported outcomes – primarily gained in working with ambulatory surgery centers. During the early 2000's, Chris was Director of Business Development for Dynamic Clinical Systems. Their platform married patient reported outcomes with clinical observation to help providers establish best-practices and contain cost. Chris then spent the next 11 years with Source Medical Solutions in various Account Management and Sales positions. During this time Chris and his team provided value to ASCs and management companies by analyzing clinical workflow / throughput, business office and revenue cycle operations and offered solutions to improve efficiency, profitability and quality of patient care.
Chris is a huge advocate for consumer price transparency especially as it relates to patient cost share and payor/insurance responsibility. During his thousands of ASC visits he has witnessed backlash, discontent, and negative impact created by the lack of data and poor communication in the patient financial counseling processes. Chris' goal is to provide facilities with the tools necessary to help educate their patients, improve patient satisfaction, reduce internal cost and positively influence their own accounts receivable.
Chris graduated from the University of Michigan and currently resides in Zionsville, Indiana with his wife, their three boys and boxer, Ace. When the boys aren't playing in baseball tournaments around the country, the family can be found at various sporting venues or, if time permits, fishing on a quiet lake or stream.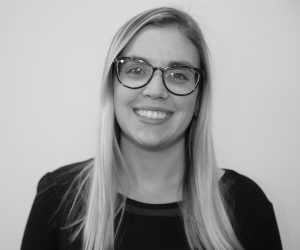 Erica Palmer, Marketing & Awareness
Erica has over a decade of experience in working with healthcare vendors and providers, including many vendors serving the ambulatory surgery industry. As Director of Marketing at Voyance, Erica helped re-launch the company as part of their national expansion and Erica was responsible for the successful overall re-branding strategy, coordination and execution. Erica has served as a resource and contributor for the Ambulatory Surgery Center Association.
At Clariti Health, Erica is responsible for driving awareness and demand for Clariti's solutions and services, with a focus on an effective digital marketing strategy and creative development. Erica's passion for helping companies bring best-in-class products that improve care and efficiency will help Clariti quickly expand.
Erica received her marketing degree, with a focus in international studies, from Roger Williams University, where she was recognized by the Gabelli School of Business as a member of the Beta Gamma Sigma honor society for business excellence. Erica is a certified Salesforce.com administrator and outside the healthcare industry, Erica currently holds a part-time position with the Harvard Business School.
She enjoys traveling, coaching lacrosse, and playing kickball. She spends a significant amount of time working with animal rights and welfare organizations on their marketing and outreach strategies.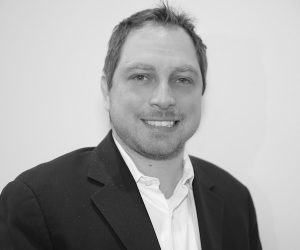 Jesse Parente, Senior Systems & Security Architect
Jesse Parente has over 15 years of healthcare information technology experience building and securing solutions. He has worked in several successful healthcare startups as well as fortune 500 organizations, which has provided Jesse with a unique breadth of experience and understanding how to deliver services and solutions efficiently and securely.
Jesse is a Certified Information Systems Security Professional and has his Certificate of Cloud Security Knowledge from the CSA. He graduated Summa Cum Laude from Quinnipiac University with a degree in Computer Information Systems and currently resides in Branford, CT.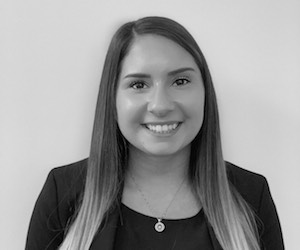 Brittany Sciascia, Client Success Analyst
Brittany is a member of the Client Success team and works with the client implementation and support processes at Clariti Health. She graduated from the University of New Haven with a Master of Science in Healthcare Administration and the University of Connecticut with a Bachelor Degree in Psychology.
Previously, Brittany has worked in multiple University health services offices as an Administrative Assistant as well as held various customer service positions. Through her background in healthcare and experiences with customer service she is dedicated to providing exceptional service to clients allowing them to easily meet their goals and objectives with Clariti.
Brittany lives in Waterbury, Connecticut and enjoys traveling and spending time with her family, friends, and dogs – Buster and Rylee!
View Supporting Staff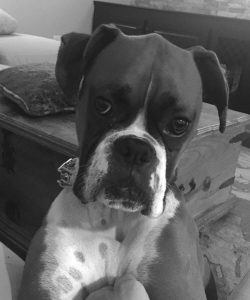 Ace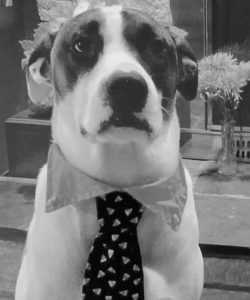 Baxter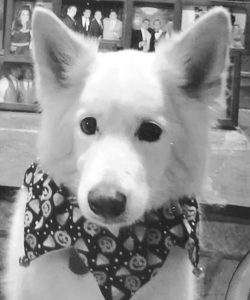 Jake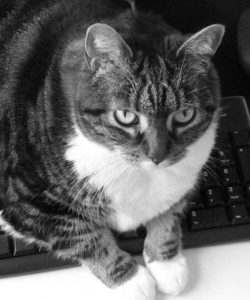 Lisa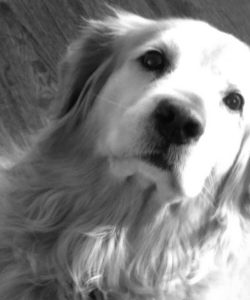 Molly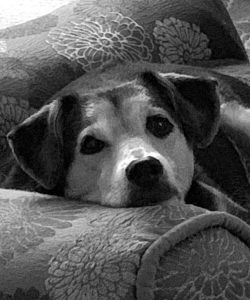 Snoopy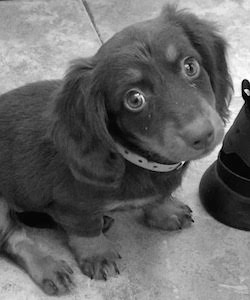 Rosie
I absolutely love Clariti!
You have an amazing product!
Administrator, Southern California
I am not sure how I ever got through my day before Clariti.
This is amazing! Please keep impressing me.
Administrator, Santa Monica, CA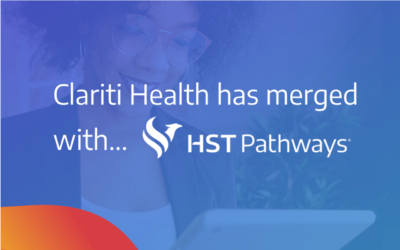 HST Pathways Announces Merger with Clariti Health for Enhanced Patient Price Transparency Resources as Part of its End-to-End Premium Technology SolutionJune 15, 2021 The merger combines HST Pathways' best in class revenue cycle management tool...
PHONE
844.696.6741

SALES

[email protected]
CLIENTS

[email protected]