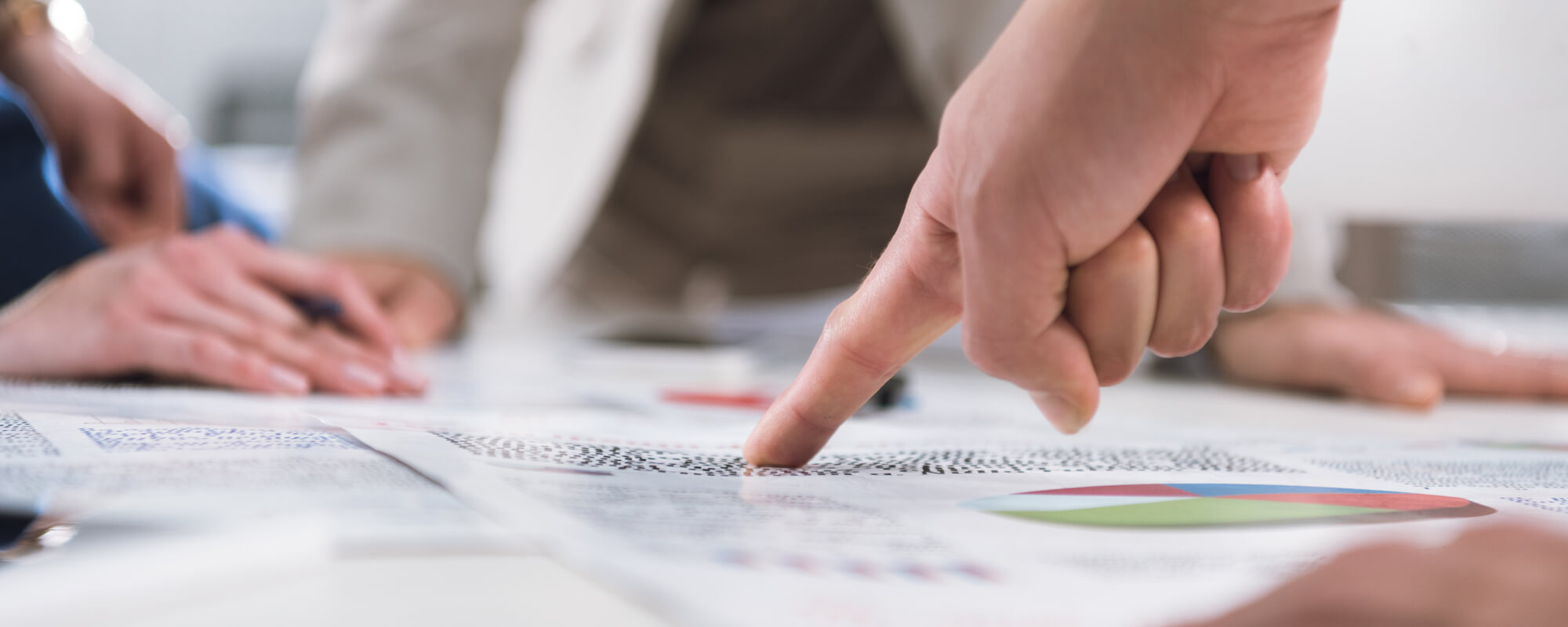 Making the Complex Easy. Creating an Accurate Patient Estimate.
Branford, CT – October 19, 2017
For over 35 years we have been delivering software applications that continue to serve thousands of surgery centers and millions of patients per year. In doing so we thought we had accumulated some overall knowledge regarding billing and insurance. However in attempting to tackle the highly complex issue of creating and delivering a credible and accurate estimate of the payor and patient's financial responsibility we learned that we had a lot to learn. We were working in an environment where the payors are not incentivized to provide accurate information, the contract terms are complex and non-standard, the proposed and actual treatments are not always the same, narrow networks and out-of-network calculations can be difficult, and the patient responsibility can be a moving target.
In working in this area we developed deeper respect and appreciation for the administrators, business office managers, staff, and financial counselors who manage these details while having difficult conversations with patients and caregivers. However, despite the complexity, we understood that what we are doing is vital for the success of today's ASC and quickly becoming a legal requirement in many areas — and a best practice in all.
With the proliferation of higher patient out-of-pocket costs, more complex contracts, bundling, and narrow networks, patient estimation has never been more important. This is a highly specialized area and Clariti is a cloud based platform that sits outside the facility's scheduling, billing and clinical systems, integrating where appropriate.

Calculating the Patient Responsibility
Many factors go into calculating the patient estimate. Some considerations:
• Identifying the payor and what plan covers the patient. Is there a TPA relationship or narrow network involved?
• If in-network, applying the appropriate payor contract terms, based on the date of service, and marrying the contract terms, on a CPT line item basis, with the planned treatment.
• If self-pay or out-of-network, applying the patient responsibility rules based on facility specifications. For example, is the facility policy to charge a percentage of Medicare for out-of-network cases or use payment history to derive a fair price?
• What are the scheduled procedures? Have any implantable devices been identified or need to be considered, including identifying the approximate invoice price?
• Electronically contacting the payor to obtain the current insurance eligibility information and finding the right in or out-of-network benefits, including the deductible, co-pay and co-insurance.
• Understanding if a tier structure is in place and how that impacts patient responsibility.
• Reviewing and applying the patient's out-of-pocket maximums.
• Reviewing additional insurance coverages.
• Allowing the financial counselor the ability to apply updates to the estimate based on discussions with the payor and the patient.
• Applying any payments received to date.
• Actively machine learning, including tracking the employer, payment history, scheduled versus actual procedures, and patient communication history to continually improve the process.
We apply all these factors into the Clariti estimation engine to calculate the allowed amounts, expected insurance payment, covered and non-covered services, implant costs and reimbursement, and patient responsibility. At Clariti, we have developed sophisticated tools to import and manage payor contracts – so the facility does not have to do that. We believe that our ability to manage the payor contracts on behalf of our clients is a critical success factor.
We have worked with facilities that were previously attempting to manually calculate an estimate, typically using the payment history or by referencing their payor contract. After contacting the payor to obtain patient coverage and out-of-pocket costs the staff created an estimate and mailed it to the patient. Confidence that the estimate was accurate was not always as high as the staff would have preferred, and the process could take hours of staff time. Clariti gives that time back to the staff and consistently and promptly delivers estimates to patients.

Bundling and Non-Facility Charges
As bundling becomes more prevalent, ASCs will need a platform that supports and coordinates facility fees, professional fees, anesthesia and other services in a consolidated manner that is transparent to the patient and payor, but managed by the ASC.
Separate from bundling, Clariti clients have expressed interest in presenting the surgeon and/or anesthesia fees to the patient, in addition to the facility fee. Clariti can manage this.

Connecting the Patient with Payment Options
Determining the patient's responsibility starts the process. However delivering the estimate to the patient and connecting them with facility approved payment options is the next critical step. Clariti connects with the patient electronically, via email or text, with printed and mailed estimates as a fallback.
Clariti is changing how business office staff connect with patients, without losing the personal contact that ASCs are known for. Business office staff no longer need to initiate the financial discussion with patients and can rely on Clariti to deliver the estimate in clearly understandable terms. Patients can then review their payment options online and connect with the business office or financial counselor for assistance.
Facilities determine what payment options are available to the patient, with options including online credit card payment, allowing patients to bring a check, connecting with the business office by phone, requesting payment assistance with outside funding agencies, or establishing a payment plan directly with the facility. While we cannot avoid passing costs onto patients in this new environment we can provide the cost transparency patients require, help them understand their payment options, and start an early dialogue regarding any financial hardship.
Facilities adopting such practices will realize higher patient loyalty, while reducing A/R and the time spent collecting from patients after surgery.

Summary
Surgery center revenue attributable to patient collections is approaching 25%. The need for accurate calculation of patient responsibility and connecting the patient with payment options has never been greater. By partnering with a company focused on this highly complex but critical area, surgery centers can improve cash flow, reduce A/R, and improve patient loyalty while complying with pricing transparency laws. Clariti deeply understands the ASC world and can manage all these requirements affordably and with minimal staff management.
PHONE
844.696.6741

SALES

[email protected]
CLIENTS

[email protected]