Accelerate A/R, boost business office productivity, and fulfill price transparency compliance.
Providing comprehensive services to a diverse patient and payor demographic requires a system backed by experience. Clariti's technology is flexible enough to handle accurate estimation for in and outpatient, imaging, anesthesia, and professional services, including bundling as appropriate.
Clariti empowers your staff to take control of your patient estimation process in one convenient system.
Impact
Calculating, without manual assistance, an estimate of patient cost share.
Connecting the patient to payment options preferred by you.
Reconfirming coverage and ensuring estimate accuracy up to and on the date of service.
Immediately produce quotes for prospective patients.
Improve patient satisfaction while ensuring compliance with fair billing laws.
Catalyst
Authorize
Manage the process of tracking prior authorizations and connecting with payors who support electronic standards.
Clariti has processed well over a million patient estimates to date. Our customers have saved thousands of hours in their business offices and collected millions of dollars prior to the service from their patients, while experiencing improved patient satisfaction scores.
In our first quarter of use Clariti identified 11 cases that would have had inactive insurance at the time of surgery and we would have previously performed those cases.
ASC Administrator, Florida
We were lucky to collect any portion of the patient cost share prior to the date of service. With Clariti, we get about 1/3 of our patients to pay online and about the same number call the center to pay by phone, all before ever stepping foot in our facility!
ASC Consultant, Chicago, IL
We lost one of our two full-time pre-verification specialists during our implementation of Clariti and Simple Pay. Based on our experience we have decided we did not need to replace that person.
Business Office Manager, Allentown, PA
We have found that your patient benefits are spot on, especially related to surgical benefits. We have not found that to be the case with other products we have reviewed.
ASC Administrator, Columbus, OH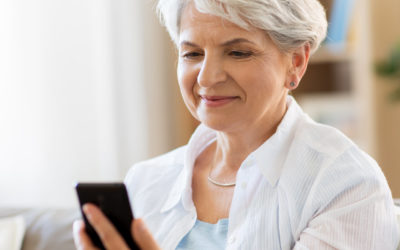 Featured in Becker's ASC: Increase Revenue by Improving These 3 Front-end ProcessesOctober 1, 2020This article was originally published in Becker's ASC and it was written by Stacie Fults, Vice President of Client Development at National Medical...