Catalyst is now available,
free of charge, to every ASC in 2021.
To support the ASC industry, Clariti is offering Catalyst, our consumer price transparency tool, at no cost to every ASC in the country in 2021.
No cost, and no strings attached (for real!).
Why Offer Price Transparency?
Your patients are shopping: with patient responsibility approaching 30%, educated patients are seeking cost information.
Increase case volume: Based on our experience, 10% of prospective patients who request an estimate convert to surgical cases within 60 days.
Compliance: 39 states have fair billing laws in place and CMS is starting the process of requiring providers to display prices.
Why Clariti?
Passion: Clariti believes in price transparency and the power it holds for both patients and providers.
Experience: We are the surgery experts based on our decades of technology experience.
Technology: We have a proven platform that has provided over $7 billion dollars in surgical estimates for 1.7 million patients to date.
Proven Success: Our estimates are 98% accurate and we have a 97% client retention rate.
How it Works
1. Identify the payors and procedures you would like to promote.
2. Provide Clariti with the information we need to link to our payor network and create patient estimates.
3. Plug the Catalyst link we provide into your facility's website.
4. Let your local community and surgeons know that you support price transparency.
Questions? Here's more information.
What is Catalyst?
Catalyst is our web based cost estimator that allows prospective patients, as well as your surgeon practices, to quickly create an estimate of their expected financial responsibility.
How do I add Catalyst to my facility's website?
Clariti will provide you with a URL that you can forward to your website company to add a Price Estimator button, typically on your facility's homepage. Over time you will want to consider an expanded section of your website related to your price transparency touting your superior patient experience, quality metrics, surgeons, patient testimonials, and so on to outline your cost, quality and patient experience benefits.
How does Clariti produce an accurate estimate?
Based on our decades of experience in developing ASC software and solutions, and managing over $7B in patient estimates to date, we have built what we believe is the most accurate patient estimation engine in healthcare. By combining a patient's insurance benefit plan, your rate schedules, and our know-how, we can immediately produce an estimate tailored to a patient's specific benefit plan.
Why would I add a cost estimator to my website?
Based on our experience, 10% of patients shopping for services convert to scheduled cases within 60 days. With patient responsibility nearing 30% you can be sure your patients are more aware of costs, and that savvy patients are looking for providers that offer consumer friendly technology.
Am I required to provide a patient cost estimate?
Maybe. Most states now have fair billing laws in place that require healthcare providers to demonstrate that they attempted to provide their patients with a cost estimate in advance of care, while Indiana requires ASCs to have a web based price estimator available as of March 31st, 2021. CMS mandates price transparency for hospitals and we believe this will impact more providers in the near future.
Can I display insurance and cash based pricing?
Yes, Catalyst can display your cash prices, including any pay now discounts, as well as insurance based prices. Our free version is limited to cash, Medicare, BCBS and up to 3 commercial payors.
Does Catalyst support Bundles?
Yes, but not in the free version. Catalyst can combine surgeon's professional fees, your facility fees and implants, and anesthesia fees into a single estimate with your paid subscription.
Can I track who visits my website?
Yes, Catalyst tracks visitor analytics and maintains a list of all requested estimates, including the patient's insurance and what services they were shopping for.
Can I choose which payors and procedures to display?
Yes, you have full control over which services you would like to promote via Catalyst. As for the payors, you are limited to Medicare, BCBS and up to 3 commercial payors in the free version.
What ASCs are eligible for the free version?
All licensed single and multi-specialty ASCs are eligible to participate. Clients are not eligible for the free version but may license Catalyst at a discounted rate.
What happens at the end of the free period?
The free period ends December 31st, 2021. At the end of your free subscription you will transition to a monthly paid subscription, and Clariti will load any additional payor contracts and configure all payors. If you choose to continue with Catalyst you will be invoiced a one-time implementation fee of $1,200 and a monthly subscription fee of $250, invoiced monthly in advance and payable in 30 days. However if you love Catalyst and want to commit to a longer term agreement we will waive your implementation fee.
If you choose to also use Impact, our price estimation for scheduled patients, your monthly Catalyst subscription fee will be reduced to $75.
Get Started
Offer your prospective patients access to your own web-based price calculator at no cost and see the power of price transparency and how it benefits your surgeons, staff and patients.
We were lucky to collect any portion of the patient cost share prior to the date of service. With Clariti, we get about 1/3 of our patients to pay online and about the same number call the center to pay by phone, all before ever stepping foot in our facility!
ASC Consultant, Chicago, IL
We have found that your patient benefits are spot on, especially related to surgical benefits. We have not found that to be the case with other products we have reviewed.
ASC Administrator, Columbus, OH
We lost one of our two full-time pre-verification specialists during our implementation of Clariti and Simple Pay. Based on our experience we have decided we did not need to replace that person.
Business Office Manager, Allentown, PA
We are collecting so much more prior to service because of your program. Night and day.
Administrator, RN, Manhattan, NY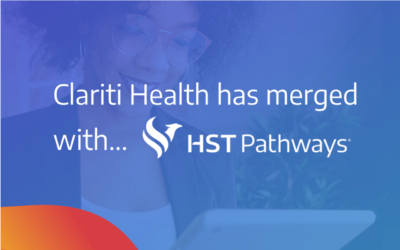 HST Pathways Announces Merger with Clariti Health for Enhanced Patient Price Transparency Resources as Part of its End-to-End Premium Technology SolutionJune 15, 2021 The merger combines HST Pathways' best in class revenue cycle management tool...