We work with a variety of healthcare providers to help save time, increase revenue, and improve patient satisfaction.
Save Time, Increase Revenue
A multi-specialty outpatient facility in Santa Monica, CA saved 25 hours per week & improved upfront collections with Clariti's price transparency solutions.
Increase Case Volume, Improve Collections
A multi-specialty outpatient center in Ohio was able to successfully grow case volume while simultaneously improving patient experience scores, A/R, and collections.
Produce Accurate Patient Financial Estimates in Minutes
An outpatient facility in Utah used to spend 10 hours a week manually calculating patient estimates. With Clariti, they can do it in 15 minutes.
Maximize Collections, Decrease Denials
Since implementing Clariti's verification and estimation solutions, an outpatient facility caring for over 1,000 patients per month, has seen a substantial improvement in their bottom line.
Build Financial Trust, Improve Patient Communication
A pediatric facility performing 4,800+ cases per year uses Clariti's solutions to automatically calculate accurate financial estimates and communicate with patients based on their preferences: phone, email, and/or text .
Reduce Cancelled / Rescheduled Cases by 89%
By communicating with patients regarding their financial responsibility well in advance of their procedures, this multi-specialty facility has reduced their cancelled and/or rescheduled cases by 89%.
Improve Patient Satisfaction Scores and Overall Experience
A multi-specialty surgical center in Texas is now able to provide patients with complete financial transparency; improving the patient's satisfaction and overall experience.
Decrease Patient Refunds, Improve Patient Collections
Since implementing Clariti, an outpatient facility in MI has been able to improve patient collections prior to the DOS, decrease patient refunds and overall confusion, and increase efficiencies and employee satisfaction.
You have an amazing product!
Administrator, Southern California
I am not sure how I ever got through my day before Clariti.
This is amazing! Please keep impressing me.
Administrator, Santa Monica, CA
We think it's brilliant what you have created.
VP of Operations, Kansas City, MO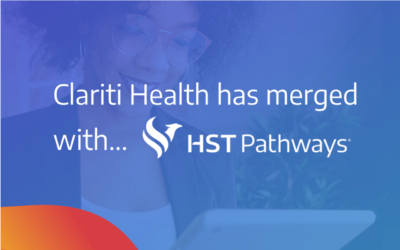 HST Pathways Announces Merger with Clariti Health for Enhanced Patient Price Transparency Resources as Part of its End-to-End Premium Technology SolutionJune 15, 2021 The merger combines HST Pathways' best in class revenue cycle management tool...
PHONE
844.696.6741

SALES

[email protected]
CLIENTS

[email protected]