Providing technology solutions that solve complex problems for healthcare providers.
Our Mission
Clariti seeks to create a new model of assisting staff and patients in determining a patient's financial responsibility, providing that information to the patient, and connecting the patient with personalized payment and financial assistance options supported by the healthcare provider.
Our Results
As we deliver on our mission we are seeing the dramatic benefits for our clients and their patients.
Patients enjoy having clear and timely information regarding their insurance benefits and how that translates into their payment responsibility, as well as the ability to choose different payment options that meet their needs.
Our clients realize a dramatic increase in staff efficiency, revenue enhancement via a shift of collections from post-care to pre-service, reduced cancellations and reduced claim errors and denials, improved patient satisfaction, and compliance with fair billing laws.
Our client's staff benefit from having clear information for sometimes difficult financial discussions with patients based on the confidence in the information we provide.
Our Story
Clariti's founder, Scott Palmer, has launched a number of highly successful healthcare applications that continue to be used by thousands of providers serving millions of patients annually. Clariti's technology team started addressing the problem of pricing transparency in 2016, with the objective of replacing inefficient and frustrating processes with a new approach. Clariti's is now a trusted partner of leading consultants, healthcare systems, independent providers, and vendors in the markets it serves with a focus on problem solving based on long-term investing.
Our Values
Empowerment: We empower our clients, their patients, and our employees via technology
Innovation: We creatively challenge the status quo
Outcomes: We focus on results
Integrity: In all that we do
Gratitude: We are thankful for our ability to make a difference
We were lucky to collect any portion of the patient cost share prior to the date of service. With Clariti, we get about 1/3 of our patients to pay online and about the same number call the center to pay by phone, all before ever stepping foot in our facility!
ASC Consultant, Chicago, IL
We lost one of our two full-time pre-verification specialists during our implementation of Clariti and Simple Pay. Based on our experience we have decided we did not need to replace that person.
Business Office Manager, Allentown, PA
Our testing has concluded that you are providing 98.9% accuracy in the patient estimates you are producing.
Prior to Clariti we had a real problem with overestimating cost shares and spent way too much time issuing refunds on the back end. With Clariti our estimates are accurate and have substantially decreased time issuing refund checks.
Business Office Director, Management Company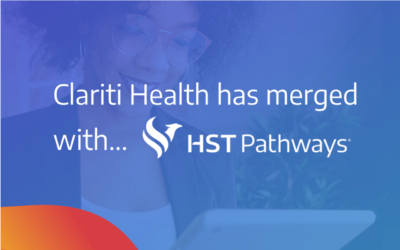 HST Pathways Announces Merger with Clariti Health for Enhanced Patient Price Transparency Resources as Part of its End-to-End Premium Technology SolutionJune 15, 2021 The merger combines HST Pathways' best in class revenue cycle management tool...
PHONE
844.696.6741

SALES

[email protected]
CLIENTS

[email protected]